The Mayor of London calls for £1.3bn in stamp duty receipts to be invested in building a million homes in London over next 25 years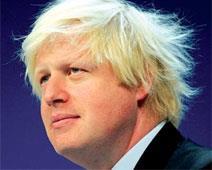 The Mayor of London Boris Johnson has called on government to release £1.3bn in stamp duty receipts in the capital to invest in new homes.
Johnson will say the funds could enable the capital to build a million "high quality homes" within 25 years, in a speech at the Chartered Institute of Housing today.
Johnson will also call for a raft of additional powers to kickstart housebuilding in the city:
Giving London boroughs more freedom to build homes . This would include removing the borrowing limits on town halls which severely restricts their ability to deliver new homes.
Giving housing associations long term certainty to build affordable and market homes.
A new affordable housing settlement for London from 2015 with rents reflecting incomes and within housing benefit levels.
Demonstrating how purpose-built, custom-designed private rented homes can accelerate delivery on three GLA-owned sites.
The transfer of surplus government land to City Hall to maximise development opportunities.
Test a new graduate-style housing product to encourage major employers to invest in accommodation programmes to help attract staff.
Launch a new City Hall initiative with developers to identify housing schemes for the London Pension Fund Authority to consider for investment - an opportunity which would be extended to other pension funds.
Johnson said: "Since I was elected London's population has grown by 600,000 and is forecast to rise by a further million at least over the next 25 years.
"If we do not come up with a new plan to build the homes we need, this great city will suffer and the whole country will feel the consequences.
"What is needed now is a radically different approach which optimises City Hall's role, unlocks the potential of the capital's boroughs, allows developers including housing associations to up their game and creates a stable supply of land for housing. Above all, London needs a stable funding stream which will support and accelerate its housing and infrastructure delivery.
"Even in the toughest of economic times London has shown that with fresh thinking it can deliver, with record affordable house building figures in my first Mayoral term.
"So I am calling on the coalition to give us the tools and we will solve the crisis, supporting and creating hundreds of thousands of jobs and boosting economic growth across the UK along the way."