Barratt Homes receives largest single allocation under London scheme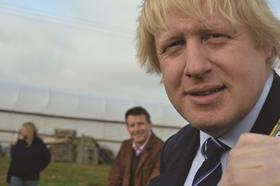 London mayor Boris Johnson has announced the first phase of a £100m housing fund which he says will support "thousands of jobs in the capital's construction industry".
This will see 27 organisations sharing £78m to build 3,000 new homes across London supporting around 6,000 construction jobs.
The homes will offer flexible ownership options, including low-interest equity loans, 'rent-to-save' and 'part-buy-part-rent.'
In total bids were received to the value of £209m from 42 different organisations such as housing associations, housebuilders, London Boroughs and new housing providers. Barratt Developments received the largest single allocation, of £13.6m, followed by Notting Hill Home Ownership with £11.3m.
The allocations in full are as follows:
Provider name Proposed allocation Homes to be delivered
A2Dominion Housing Group Ltd £2,450,000 70
Affinity Sutton Group Ltd £1,661,450 64
AMICUSHORIZON LTD £1,092,000 42
Asra Housing Association Ltd £800,000 40
BDW Trading Ltd (Barratt) £13,623,405 609
Bellway Homes Limited £1,738,823 80
Berkeley Homes Plc £2,590,000 74
Catalyst Housing Limited £3,727,064 161
Countryside Properties (UK) Ltd £2,611,322 107
Crest Nicholson Operations Limited £728,062 29
East Thames Group £3,685,000 134
Fairview New Homes Ltd £3,576,960 189
Galliford Try Homes £377,485 16
Harrow Council £250,000 10
ISIS WATERSIDE REGENERATION £782,508 27
London and Quadrant Housing Trust £540,000 18
London Borough of Camden £1,220,000 61
London Borough of Ealing £435,000 29
London Borough of Enfield £375,000 15
Network Housing Group Limited £8,252,840 240
Notting Hill Home Ownership £11,319,163 356
Oak Housing Limited £1,710,000 57
OCTAVIA HOUSING £503,250 21
Persimmon Homes £1,016,759 47
Redrow Homes Ltd £6,046,964 257
Solum Regeneration LP £412,650 17
Taylor Wimpey UK Limited £6,029,410 256
Johnson said: "Boosting construction and improving the housing options of hard-working Londoners is critical to this city's economic success.
"There has been a fantastic level of interest in this new fund, which will help an additional 10,000 people make their way onto the property ladder on top of those already being helped through other programmes. There is still much more that must be done to continue to boost house building in London, and I will continue to push for a fairer funding deal which puts us in an even stronger position to meet the challenges that lie ahead."

The mayor recently called upon the government to allow London to retain all stamp duty receipts raised on its property sales, estimated to be worth £1.3 billion a year, to ensure it can build the one million homes that London will need by the mid 2030s according to the GLA.