Chairman Madani Sow unveils four new separate management units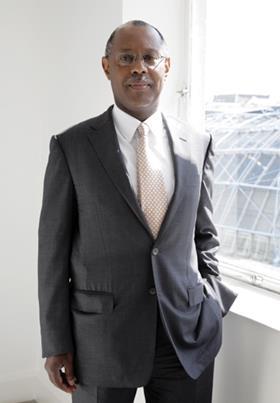 Bouygues UK today announced it is restructuring to operate under four new management units.
In recent years the contractor's French parent company the Bouygues Group has acquired a series of British contractors including Warings in 2007, the Leadbitter Group and its subsidiary Denne in early 2011, and Thomas Vale last year.
Acquisitions mean Bouygues now has 10 wholly or part owned subsidiaries in the UK, giving it collective UK turnover of nearly £1.6bn.
Now, Bouygues UK's executive chairman Madani Sow has given details of how these are being integrated under a new structure comprising four separate management units: Bouygues development, construction, housing and Thomas Vale.
Both the construction and housing management units incorporate the activities of Warings, Leadbitter and Denne with those that already existed in Bouygues UK.
However, these businesses will continue to trade as their legal registered entities.
A Bouygues spokeperson said the restructure would not see the phasing out of the existing brands, Warings, Leadbitter and Denne, but the firm would seek to boost the profile of the Bouygues UK brand across the country.
Sow said: "Following the completion of the acquisitions and particularly those that were undertaken in 2012, we have spent the last twelve months integrating our businesses. This integration is going well and I now feel the time is right to announce a new structure.
"When defining our structure and recognising that the businesses need to continue to trade under their legal entities, I wanted to ensure that we provided clarity to the market. We have done this by integrating the skills and expertise of the businesses we have across the UK.
"Equally important is that we raise the profile of Bouygues UK across the country and over the coming months you will see we are doing this by creating stronger visual links to the Bouygues UK brand and name throughout our business.
"In addition, as a national business, I wanted to have a clearly defined regional network of operations to fully understand the local areas in which we operate, delivering the needs of our customers in a responsible way and to enhance the quality of the built environment for the communities in which we work."
The construction management unit operates in four UK regions and works within sectors such as commercial, leisure, luxury residential, and the public sector including healthcare and education. It is headed up by managing director Lionel Christolomme.
The housing unit is led by Paul Abson as managing director, operates across three UK regions and focuses on residential and mixed tenure developments, care and extra care facilities and student accommodation,
Midlands-based Thomas Vale is led up by managing director Tony Hyde while the development management unit is headed up by Nicolas Guérin as managing director.