Project includes refurbishment of underground entrance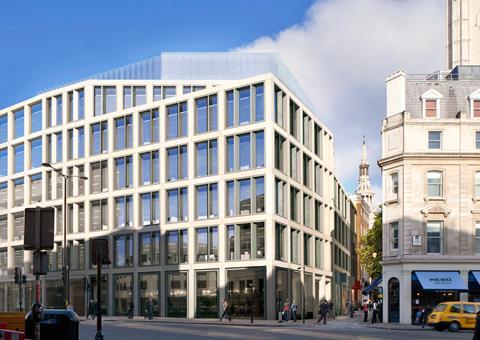 Bouygues UK has won a design and build conract for a new £27m office building in the City of London.
Developer Morgan Capital Partners LLP has awarded Bouygues the contract for the 90,000 sq ft new building at 45 Cannon Street in London's financial district.
Under the contract, Bouygues will demolish the 67,000 sq ft office block that currently occupies the site, and replace it with an eight-floor office block.
The contract will also include a Category A fit-out and the addition of 13,000sqm of retail space on the ground floor.
As part of the works, an entrance to Mansion House underground station will also be refurbished as it sits on the site. Bouygues UK is aiming to achieve a BREEAM Excellent rating on the project.
Planning permission for the Fletcher Priest-designed scheme was granted last year.
Demolition work is already being carried out on site, with Bouygues UK scheduled to begin construction work in the New Year. The project is due for completion in 2016.
The project is very close to 71 Queen Victoria Street, where the company has just handed over another project.
Arnaud Bekaert, Bouygues UK's managing director for construction in London and South East, said: "We have a solid reputation for taking existing office sites and redeveloping them to maximise the commercial space available for clients. This in turn is helping businesses to meet the continued and growing demand for more offices in the capital."