Housebuilder expects increase in sales of around 30% in 2014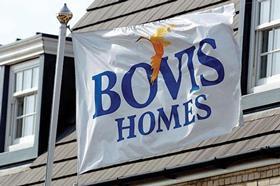 Housebuilder Bovis Homes has said it expects its average selling price in 2014 to be 10% up on 2013 helping to drive a "strong increase" in profit.
In a statement to investors this morning Bovis Homes said its operating margin for 2014 was expected to be 17%, up from 15% in 2013.
It added that the volume of sales in 2014 was on course to be around 30% up on last year.
Bovis Homes said there had been a "more normal seasonal pattern in trading activity" during 2014 with a weaker summer sales period followed by stronger autumn sales.
It said: "Given the reported lower levels of activity in the wider housing market, the group's sales rates have been robust albeit lower in the second half of the year compared to the strong equivalent period in 2013 which benefited from the introduction of the government's Help to Buy scheme."
David Ritchie, chief executive of Bovis Homes, said: "We are anticipating a strong increase in profit for 2014 and at the same time expecting to deliver a stronger forward order book for the start of 2015."