Housebuilder signs £50m extension to £125m revolving credit facility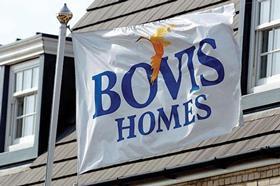 Bovis Homes has signed a further £50m funding commitment to "take advantage" of opportunities in the housebuilding market.
The housebuilder has signed a £50m extension to the £125 million committed revolving credit facility agreed in January 2013, taking the facility to £175m in total.
The £50m extension, with the existing syndicate banks, expires in December 2015 with the remaining £125m expiring in March 2017.