The housebuilder reported strong profit growth for the first half of the year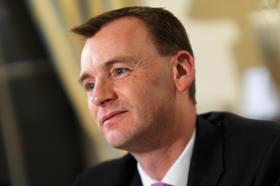 Bovis Homes said it has reassured its subcontractors that the firm will continue building across all of the firm's UK locations following the EU referendum.
The housebuilder also reported in its half year results that it plans to maintain its production programmes to deliver "an appropriate level of work in progress" going into next year, but would be cautious and watch the market closely.
The company reported a 15% increase in pre-tax profit to £62m for the six months to June 2016, up from £54m for the previous year. Revenue was also up 18% to £413m, up from £351m.
Customer confidence has been "robust" and the underlying fundamentals of for UK housebuilding "remain positive" with high levels of demand for new homes and ongoing under supply, Bovis Homes reported.
However, the company has increased the minimum return it expects from projects to mitigate any potential downside risk and market uncertainty and has reviewed and accelerated its marketing programme to increase sales activity on developments.
Bovis Homes also reported increasing build costs as labour remains constrained, but sees cost inflation running at a lower level than last year.
The firm added that the positive influence of the government's Help to Buy scheme and planning policy remained high at what it was an important time to drive new build activity in the UK.
David Ritchie, chief executive of Bovis Homes said: "Whilst it is too early to judge the impact of the EU Referendum and the Bank's monetary policy response on the UK housing market, the underlying market fundamentals for UK housing remain positive.
"We have been pleased with the resilient level of interest shown by potential home buyers contacting us"