Group making headway towards becoming a leading housebuilder again, says chief executive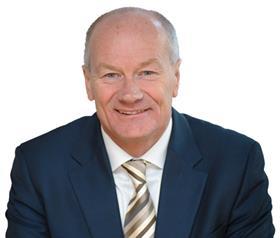 Bovis boss Greg Fitzgerald told shareholders today it remains on track to make "further operational and financial progress" this year.
At the housebuilder's AGM this lunchtime, Fitzgerald (pictured) said changes made over the past two years to the way the business operated were reflected in its improved build quality and rising customer satisfaction scores.
When Fitzgerald was lured out of retirement to become Bovis' chief executive in April 2017, the housebuilder had just fended off two hostile bids and was facing a flood of criticism over the quality of its new-build homes.
He began his tenure by overhauling its approach to customer satisfaction and new initiatives included staff being given extra customer service training.
Fitzgerald told investors today the group was trending ahead of the four stars it received from the Home Builders Federation's latest customer satisfaction survey, published in March, and the launch of its new customer relationship management system would build on this progress.
Moves to reduce costs and bump up margins were offsetting the pace of sluggish sales price rises and build cost inflation, which was running at between 3% and 4%, he said.
Bovis expected to open 23 new sites during the year, with 87 average active sites for 2019, running level with 2018.