Growth in returns not matched by increased housebuilding as first quarter starts drop 11%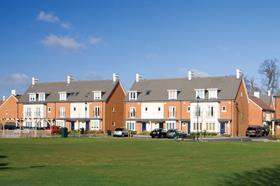 Industry figures have called for action on housebuilding after an analysis of results from eight of the UK's biggest housebuilders showed that big profit increases have not been matched by higher build rates.
An analysis by Building of the most recent full-year results from the eight major publicly listed housebuilders, shows that while pre-tax profits rose by 161% in 2011 to £556m on the previous year, the number of homes built increased by just 3% to 45,018. Operating profits also rose 47% over the same period.
The analysis comes amid deepening concern over the rate of housebuilding in the UK, with the latest government figures for the period from January to March showing the number of housing starts fell 11% to 24,140 on the previous quarter - a drop of 15% on the same period in 2011.
At the same time a number of major housebuilders, including Persimmon and Berkeley, have committed to returning billions of pounds to shareholders over the next five years in expanded dividend payments.
For more see news analysis
Grainia Long, the chief executive of the Chartered Institute of Housing, said: "We cannot continue with a housing system that consistently fails to deliver the homes desperately needed. We urgently need [the housebuilders'] new capacity to translate into additional building activity."
Jack Dromey, Labour's shadow housing minister, said the government's economic policies meant banks were "unwilling to lend, reducing mortgage availability".
"But while the economic climate is a big factor, we have to ask why housebuilders are not building more and that is something we are seeking to do in our policy review," he added.
Stewart Baseley, executive chairman at the Home Builders Federation, said: "Housebuilders' profits were severely damaged by the recession and housing market downturn […] and the process of profit recovery also has to be seen against a background of enormous economic uncertainty."