Listed firm buys Hillreed Homes for £35.7m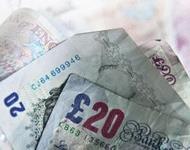 Persimmon has acquired south-east housbuilder Hillreed Homes for £35.7m.
Kent-based Hillreed Homes focuses on family housing and has a landbank of approximately 3,400 plots.
Mike Farley, group chief executive of Persimmon, said: "Hillreed's focus on high quality family housing is highly complementary to our existing Persimmon, Charles Church and Westbury Partnerships brands and its attractive landbank adds to our already strong regional business in the important south east market.
"The acquisition of Hillreed demonstrates our commitment to continued land investment in support of Persimmon's growth strategy."