Halifax data shows recovery after drop in April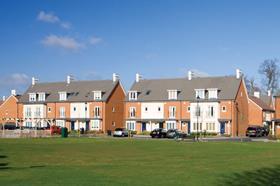 House prices rose by 0.5% in May, according to the latest figures from the Halifax.
The move, a recovery from a sharp 2.4% fall in April, puts prices up 0.8% over the last quarter.
April's figures had been affected by a huge fall in the number of sales from March – down 18% – which the Halifax put down to the ending of the stamp duty holiday for first time buyers at the end of March.
The slight recovery in May leaves prices broadly flat over the year, with a 0.1% fall since the same month in 2012.
Martin Ellis, Halifax housing economist, said this situation was likely to continue. "While there has been a modest improvement in the trend for house prices recently, the current average UK price is very similar to the levels both a year ago and at the beginning of this year," he said. "We expect this situation to continue with prices likely to still be around today's levels at the end of 2012 as the ongoing tough economic environment constrains housing demand.
"Recent monthly house sales figures have clearly been affected by the ending of the stamp duty holiday for first-time buyers in late March. Overall, the trend for sales - like that for prices – appears to be one of broad stability."