Pat Ward will leave next year
Materials firm Breedon has said its chief executive since 2016 will step down next year to rejoin his family in the US.
Pat Ward, who turns 60 next month, is set to be succeeded by the firm's group finance director Rob Wood, Breedon added in a statement.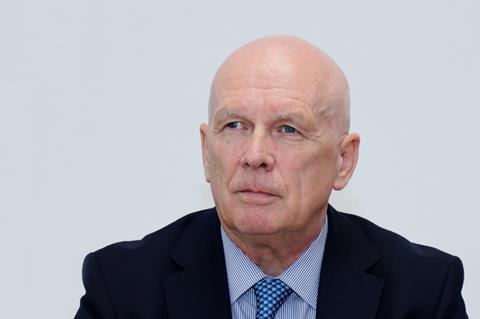 It said: "The board carries out regular and routine succession planning for senior positions involving both internal and external potential candidates and, following a comprehensive review, the board has concluded that Rob Wood should succeed [Ward] as group chief executive."
Wood has been group FD since 2014.
Last month, Breedon's £178m takeover of Cemex was given the all-clear by the Competition and Markets Authority after the firm agreed to offload a number of its cement and asphalt interests.
Ward (pictured), who joined from Aggregate Industries Europe, has nearly trebled turnover at Breedon during his time at the business, from the £318.5m it posted in 2015 to £930m last year.