Move expected to pave way for acquisition of 100 sites from larger rival to complete
Breedon has revealed the 14 plants it is selling to clear the way for its deal to buy around 100 sites from Cemex to go ahead.
The firm officially completed its £178m acquisition of the Cemex sites in August but the deal, first announced in January, has been the subject of an investigation by the Competition and Markets Authority (CMA).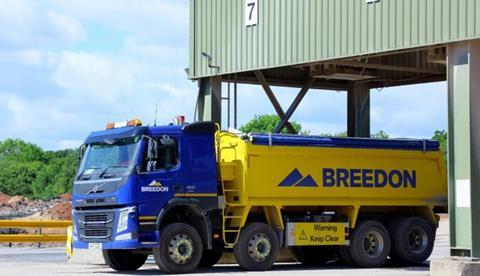 Breedon said it will sell 10 concrete plants and an asphalt plant in England and two quarries and a cement terminal in Scotland to Tillicoultry Quarries for £12.2m as part of the agreement with the CMA.
The regulator had expressed concerns that the takeover could reduce competition, pushing up prices and lowering the quality of building materials.
Completion of the sale to Tillicoultry will be subject to the CMA's blessing following a public consultation, which a Breedon spokesperson said was expected to wrap up by the end of the month.
In a report in August, the CMA said that Breedon and Cemex currently have a large presence in the materials market and a merger "could result in high prices and lower quality products in some areas where Breedon wouldn't face sufficient competition".
It expressed particular concerns about the east of Scotland, where Tillicoultry Quarries is based.
Breedon has nearly trebled its turnover over the last five years, from £318.5m in 2015 to £930m last year.