Materials company crashes into red but says trading getting back to normal
Breedon has become the latest quoted company in the sector to lay bare the impact of the coronavirus crisis on its figures with the materials firm nosediving into the red for the six months to June.
The firm said revenue in April, the first full month of trading after the 23 March lockdown, fell to 19% of that recorded for the same month last year, before recovering to 45% in May and hitting 99% in June.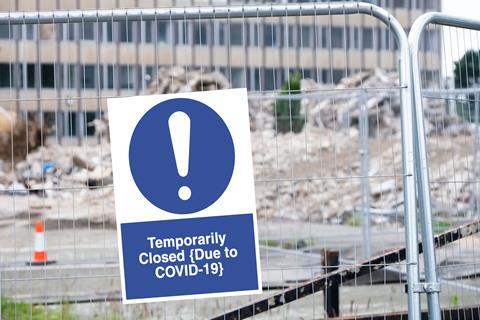 Breedon said it furloughed 80% of its near 3,000 employees at the height of the lockdown with most of its sites shut.
It said: "Trading in the first quarter was progressing broadly in line with our expectations until the latter part of March when the pandemic began to take hold. The impact on demand and consequently on our business was immediate and significant."
But the firm said workloads are getting back to near normal and added that by the end of last month 90% of its sites were up and running with 82% of staff now back at work.
Breedon said trading has improved into this month and added: "While near-term uncertainty remains, there is significant pent-up demand to be satisfied in both housing and infrastructure."
It added that it was hoping to complete its £178m purchase of around 100 Cemex sites "imminently". The move, announced in January, has been held up by a probe into the deal by the competitions watchdog. The CMA has put a deadline of 26 August on whether to look into it further – a so-called Phase 2 investigation – or let the move go ahead.
Breedon's turnover in the six months to June fell a quarter to £335m with pre-tax profit slumping from a £39.5m pre-tax profit last time to a £10.1m pre-tax loss.