Competition and Markets Authority says plan could avoid in-depth probe of £336m buyout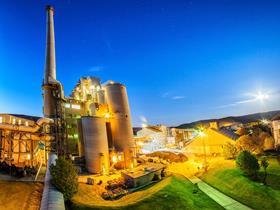 Breedon Aggregates could avoid an in-depth investigation of its planned acquisition of Hope Construction Materials if it sells off 14 ready-mixed concrete sites where the deal would lead to reduced competition, the government's anti-monopoly watchdog has said.
Earlier this month, the Competition and Markets Authority (CMA) said that while the bulk of Breedon's proposed £336m buyout – first announced in October last year – appeared acceptable, concerns remained about 27 sites that supplted ready-mixed concrete where higher prices may result from a merger.The two businesses operate more than 200 ready-mixed concrete sites across England, Wales, and Scotland.
The CMA gave Breedon a deadline of April 19 to come up with a plan to remedy the conflict, and today announced that it believed that there were "reasonable grounds" that the plans to sell 14 ready-mix sites to an approved buyer would be acceptable under the terms of the Enterprise Act 2002.
It said a decision on the remedial measures was likely to be made by the end of June, but could be delayed until August.
"The CMA will undertake a public consultation on whether the proposed undertakings are sufficient to address the competition concerns," the statement said.
"If the undertakings are not accepted, the acquisition will be referred for a phase 2 merger investigation."
Breedon welcomed the announcement and said in a statement that it expected to complete the required divestments in the near future, paving the way for completion of the acquisition later in the summer.
Kevin Cammack, building and construction analyst at Cenkos Securities, said the proposal "fully accords" with Breedon's previous guidance that 12-15 plants needed to be sold.
"We can conclude that completion risk re-Hope is now effectively zero," he said.
Cammack predicted Breedon would be able to consolidate Hope into its business from the end of June.
Announcing its plans to buy Hope last year, Breedon said the move would create the "UK's leading independent producer of cement, concrete and aggregates".
Hope has 160 operational sites, including a cement works in Derbyshire, five quarries and 152 concrete plants.
The 14 sites earmarked for sale were not identified.