Brickmaker Hanson to reopen a mothballed brick factory to meet the growing demand from housebuilders.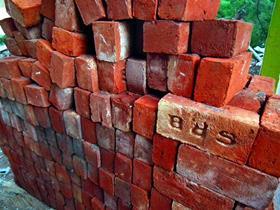 Brickmaker Hanson has decided to reopen a mothballed brick factory as part of a bid to ramp up production by 10% to meet the growing demand from housebuilders.
The firm will re-open the Claughton brickworks in Lancashire, which it mothballed in 2009 following a collapse in the market for bricks after the credit crunch.
Hanson is also to add extra production shifts to two of its existing open brickworks in Defford, Leicestershire, and Kirton, near Newark in Nottinghamshire.
A spokesperson for the firm said the decision had been taken after a huge increase in demand for bricks following the recent rebound in the private housing market, which he said was starting to "look like a sustained recovery".
The firm has seen lead times for its aircrete blocks rising from 4 weeks to 8-10 weeks, and has been asking customers to avoid stockpiling bricks in order that there is enough capacity for everyone.
Hanson closed four brickworks following the credit crunch, and mothballed a further two with the view to re-open them if demand picked up.
Last year the firm produced 406 million bricks from seven factories. Prior to the credit crunch our annual output was around 800 million from 13 sites. The total UK brick market has fallen from 2.4 billion a year in 2007 to around 1.3 billion.
Stephen Harrison, managing director of Hanson Building Products, said: "Quarter one was fairly quiet, but since April demand for bricks and blocks has picked up, fuelled principally by the upturn in private sector housebuilding.
"The entire industry is under pressure from this welcome, but unexpected hike in demand after five years of volume decline and production cut-backs and we are looking to increase capacity as soon as we can to ensure we continue to meet our customers' requirements."