Can the supply chain keep up with the demand for new housing?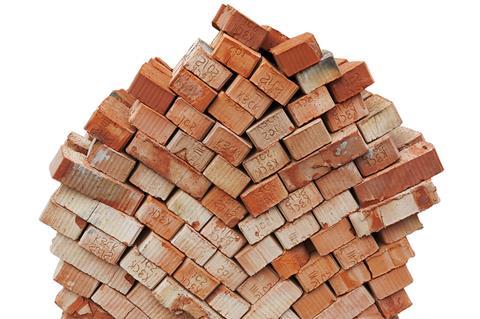 You don't need to open the pages of Building magazine to know that something is going on in the housing market. According to the Halifax, the UK's biggest mortgage lender, house prices are rising at the fastest rate for three years, and are now almost 4% higher than the same time last year.
Housebuilders are starting to increase their output of homes on the back of demand fuelled by falling borrowing costs and the government's Help to Buy initiative, announced in the last Budget. Many are citing a huge increase in site visitors since George Osborne's announcement, with Crest Nicholson, for example, reporting sales per site per week increasing by around a third.
The stronger than expected recovery in the housing market this year is starting to look like the best bit of news for the UK construction industry for years. But evidence is starting to emerge of the impact on the housing supply chain, used to five long years of low order books and cut-price bidding, where there has been an almost overnight change. Lead times for products and services have soared, day rates for trades are leaping up, and contractors and subbies are walking away from tender opportunities because they've got too much on - or putting their prices up. And the sheer speed of change has been greatly exacerbated by suddenly looming deadlines for England's stop-start social housing programme. As one product supplier says: "The first quarter of this year was no change, it was quiet. The second quarter was manic."
The big question is how the supply chain will react to this sudden uptick in demand, and whether its response will be quick enough to build the homes housebuilders and the government want.
Caught out
Initially at least it seems like the industry has been caught on the hop, leaving developers constrained. At the turn of the year the Construction Products Association was predicting small percentage increases in private house construction. Noble Francis, economics director at the body, says it is now expecting double digit increases in units built both this year and the next - implying production will have to increase twice as fast as expected just six months ago.
In June we saw, well, I wouldn't quite call it a panic, but certainly a significant reaction from the materials suppliers

Charles Scherer, Willmott Dixon
The change in the market has happened so quickly that the main construction cost indices, such as RICS' Building Cost Information Service, have yet to register any increase in demand, lead times or cost. But you don't have to look very far to find evidence of the transformation. Brickmaker Hanson says lead times for its aircrete blocks have gone from just four weeks a month ago to between 8-10 weeks now, and it is even asking customers not to stockpile bricks in order that others have enough. The demand for bricks has increased so much that it has decided to re-open a mothballed plant in Lancashire, and is putting in extra shifts on existing plants in Leicestershire and Nottinghamshire in a bid to up production by 10% before the end of the year.
Stephen Harrison, managing director of Hanson Building Products, says: "The entire industry is under pressure from this welcome, but unexpected hike in demand after five years of volume decline and production cut-backs and we are looking to increase capacity as soon as we can."
But it's not only brickmakers that are affected. Crest Nicholson last month told city analysts that subcontractors are telling them they are "too busy" to tender for work. Charlie Scherer, chief operating officer for housing at contractor Willmott Dixon, says rocketing demand has had a huge impact on logistics. He says lead times for piling subcontractors shot up from two-to-three weeks to 10-12 in the last month, and they are now working at full capacity. Likewise, he says, tower cranes have moved from being available within four weeks to more like 8-10 weeks. "Then we've seen the day rates for brickies increase by up to 30% on some sites, in particular in London," he says. "In June we saw, well I wouldn't quite call it a panic, but certainly a significant reaction from the materials suppliers."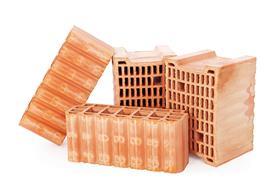 Scherer and others have noticed a slight settling over the past few weeks and some, such as Persimmon group finance director Mike Killoran, are now optimistic the industry will be able to get on top of things. His firm, the largest housebuilder in the country by value, is expected to ramp production by 10% in the second half of this year, and while he admits it will be a challenge to keep build costs down, he thinks it can be managed. "The supply chain is gearing up to support the industry to deliver the output. There was a short-term squeeze up to 30 June - housebuilders' period end deadlines which probably made the situation appear a little bit worse than it really is.
"We are talking to our suppliers to ensure we can access the quantity of brick and block we need, and they're telling us they have capacity that they can bring on, and volume growth from the housebuilders is now giving them the confidence they need to make that investment."
There are reasons, though, why that optimism may be misplaced. Richard Jones, head of residential at consultant EC Harris, says the difficulty stems from the huge loss of capacity in the industry since the downturn began. "The financial collapse has delivered a much smaller industry, and fixed-price contracts mean the recovery will see more subbies going to the wall, which also means bringing in replacements at much enhanced prices.
"And with materials - bricks is the one quoted a lot - there have been a lot of kilns closed down, and you can't just turn them on again."
UK output of bricks has fallen by almost 50% since 2007, with Hanson alone closing six factories. Prices are already at an all-time high, and, crucially, UK stocks are at an all-time low of just 517 million. Each new kiln requires capital investment, and the recruiting of around 35 staff. All of which means it is no easy job to quickly ramp up production.
In terms of the availability of labour, government statistics show the construction industry as a whole has lost anything between 350,000 and 470,000 staff since the pre-recession peak, depending on how you count it. But vitally the figures also show that the majority of those that have been laid off have now left the industry - meaning there are just 120,000 construction workers claiming unemployment benefit, the same amount as in the peak of the boom years. This again suggests that an expanding industry will struggle to find qualified staff.
A dangerous deadline
But the optimists may also be neglecting to consider the effects of another major impact on demand - the recovery of the social housing sector. In 2011 the government's introduction of a new way of funding social housing led to a collapse in the number of subsidised homes starting on site: from nearly 50,000 in 2009/10 to just 15,175 in 2011/12. But over the four years from 2011-15, it has committed to building 170,000 homes in total, meaning production is expected to ramp up significantly to hit a hard April 2015 deadline - and creating havoc in housing association supply chains in the process. Housing associations that aren't on site with schemes by September this year and haven't achieved practical completion of the homes by the end of March 2015 will have their grant withdrawn - something they aren't going to want to risk.
Michael Hill, business development director at housebuilder - and sometime social housing contractor - Countryside, says the demand spike has potential to turn into a "nightmare". "The industry is only just waking up to quite how difficult a convergence of issues we're facing," he says.
He adds that the the demand for building inspectors and employers agents required to sign off sites for practical completion will lead to intense difficulty getting the homes completed to the deadline. This in turn could fuel a huge increase in litigation as housing associations seek to recover lost grant from their contractors if they miss the government's deadline. Hence he says Countryside has stopped tendering for work for the pre-April 2015 deadline. "The risks of [housing associations] losing grant and therefore seeking liquidated damages from contractors is just something we don't want to get caught up in. We don't want that risk to our reputation."
So with contractors walking away from work, what does that mean for the price of jobs for those that remain? Joe Parody, partner at housing consultant Calfordseadon, says that in the last six months there has been a "hike" of around 10% in the price of main contractors' tenders for work to the 2015 deadline. And despite the fact the deadline has been known about since 2011, he says there are still a "fair" number of associations in the market trying to secure builders. "There's going to be a lot of pressure at the end of next year. There'll be pressure on finishing, quality and presentation pre-snagging, and contractors may not be able to resource defect resolution."
The industry is only just waking up to quite how difficult a convergence of issues we're facing

Michael Hill, Countryside
Willmott Dixon's Scherer, likewise, accepts the pressure will hit prices - which will ultimately cost housebuilders and housing associations money. "Undoubtedly there's cost indexation which is being fuelled by the supply chain reaching its capacity. Therefore we're making allowances now in fixed-price contracts that are more than we have for the last three years. You have to be very very cautious about ensuring what you're bidding is deliverable."
Countryside's Hill thinks the problem is serious enough to put the government's programme in jeopardy, because the supply chain will be reluctant to increase capacity for what it knows will be a temporary spike in demand. "After March 2015 everything will fall back again," he says. "That's the problem with the deadline. By autumn 2014 the government will have to take a view if it is going to stick to it."
EC Harris' Jones says that with the supply chain unable, and to some extent unwilling, to ramp up capacity quickly, clients are looking at other options for delivering homes - such as prefabrication and other modern methods of construction (MMC). "Traditional housebuilders are having to look at other ways to increase their capacity, and it's driving MMC in a way that we perhaps haven't seen before."
There may too be other benefits to these difficulties - beyond the increased workloads for contractors and suppliers. Jones says they are also starting to drive a more collaborative approach between contractors and clients. "For 20-odd years the industry has been really paying lip service to partnering. But this a really difficult and fast-changing market which is getting people to think differently and use a more transparent and open contractual basis.
"Contractors can't afford to take the risk on lead times, or the risk if bricklayers' prices go up, and the last thing a client wants is for the contractor to go bust. So finally people are beginning to understand why partnering is important."