Cost of Forterra's bricks up 28% in first four months of year as revenue jumps a quarter
Revenue at Forterra in the first four months of the year was up a quarter as the firm said the amount it charges customers for its bricks has gone up 28% since the start of the year.
In a trading update, the brickmaker said a 16% hike in January was increased again last month by 12% to cope with the cost of making them.
It has previously blamed the spiralling increases on rocketing energy costs which have been made more uncertain by the ongoing war in Ukraine.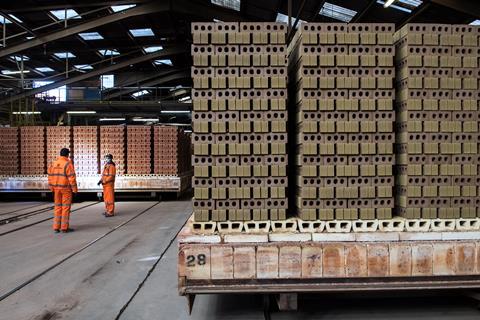 Revenue was up a quarter in the period to the end of April with the firm upgrading its results expectations for the year.
It said it was having to delay a £27m upgrade of its 30-year-old Wilnecote factory in Staffordshire, which will include a new kiln, dryers and handling equipment, because of a shortage of semi-conductors and chips used in the robotic equipment. Work will now begin at the end of the September rather than next month with the delay making a positive impact of £1.5m.
A new £95m brick plant at Desford, Leicestershire, is still due to finish later this year, it added.
In its update, Forterra said: "Driven by the Group's performance in the period, our forward outlook and the rescheduling of the Wilnecote project, the board expects that the full year result will be materially ahead of its previous expectations."
Turnover last year was up 27% to £370m, just 3% below the £380m it posted in 2019. Pre-tax profit was £56.8m from a £5.4m loss last time.
The firm said chief executive Stephen Harrison, who has been in the post for a decade and who turned 54 in February, will step down by the middle of next year.