RIBA and Ipsos MORI report into public attitudes highlights dissatisfaction with space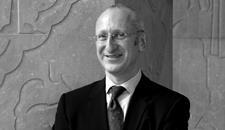 Much of British housing is "cramped and poorly planned", the chief executive of Ipsos MORI has said after new research on public attitudes was published by the organisation and partner the RIBA.
The RIBA Ipsos MORI report 'The Way we live now: What people need and expect from their homes' - the first of its kind for over 50 years - examined the needs and expectations people have for their homes, how they use the space in their homes and how they choose a new property.
It will be used as evidence by the Future Homes Commission, a national inquiry established by the RIBA which is developing recommendations for how houses should be designed and delivered in future.
More storage space was highlighted as a need when choosing a home, as was better-designed space and more flexible layouts.
The report found examples such as individuals storing their vacuum cleaner at their mother's house and supermarket food kept in the boot of the car.
The report said the desire to get on the housing ladder was a major cause of such scenarios, with people choosing homes that are too small for their needs.
Chief executive of Ipsos MORI, Ben Page said: "The research graphically shows just how cramped and poorly planned much of our housing is today, and the extraordinary lengths people go to cope with it. RIBA is absolutely right to draw attention to it."
The two organisations said the report proved that consumers wanted the establishment of an "independent, cross-professional body to regulate the quality of, and provide free information about new-build homes" and "free information" to help homeowners compare issues such as noise, light, safety and environmental performance.
But policy director at the Home Builders Federation, John Slaughter, said further regulation would be a "backwards step" and questioned Page's comments.
"It is surprising that the monitoring company employed to carry out an independent survey is making such value judgements on the results," he said.
"The survey looks at a range of types and ages of housing to reach its conclusions, but the fact is that the new homes industry is already delivering outstanding levels of customer satisfaction with 9 out of 10 consumers saying they would recommend their builder to a friend.
"While we are always looking at ways to improve new housing it is important to understand the constraints on delivery - something the report fails to do.
"For instance, the recommendation to set up a further 'regulatory body' at a time when it is recognised that red tape is restricting housing construction and failing consumers is a backward step and reveals a fundamental misunderstanding of the house building process."
Harry Rich, RIBA chief executive said: "Until today there has been no evidence base that sets out how we are living now and what we want from our homes. This new research provides important evidence on which we can base some changes to the way our homes are designed, delivered, marketed and sold to us."
According to the report, the eight key features that people need and want from their homes today are:
1. Long-term and short-term storage for functional items, and for personal possessions people have chosen to keep during their lives
2. Dedicated space for domestic utility tasks, such as vacuum cleaners, washing, drying and ironing clothes as well as storing rubbish and recycling
3. Large windows for natural light, large rooms and high ceilings– these are typically referred to as 'period features'. A 'sense of space' is vital to people's wellbeing, and expectations of a new home are often shaped by the homes we have lived in previously.
4. Large main living area - for social functions such as eating and entertaining and relaxing. People typically prefer to have an element of open-plan layout to accommodate entertaining friends or family, regardless of age or lifestyle.
5. Layouts which take into account technology used within the home- we want our homes to have enough sockets and storage for technology to enable us to arrange furniture and rooms in different layouts.
6. Space for private time away from other members of the household– across all age groups, and especially where generations live together, private space makes an important contribution to our sense of wellbeing within our homes. Noise reduction within and between households is also essential.
7. Private space outside or access to green public space in urban locations – this is important for wellbeing for all, and particularly crucial for families; parents like a safe place for children to play outside.
8. Options for different home layouts. Despite some universal needs such as flexible space to entertain and socialise, there were different needs and expectations according to the life stage or the size and age of households and families, which meant that there was no single, standard layout that would cater for all people.