Wates, Mace and McAleer & Rushe all on board for work
British Land has confirmed that it has signed the first three deals at its huge Canada Water redevelopment totalling more than £300m.
Wates has won the largest job, a £186m contract for the A1 building, designed by Allies and Morrison, which will run across six and 34 storeys and will include retail and offices as well as 186 residential units.
Mace has won the A2 building, also designed by Allies and Morrison, a £101m project that will include a leisure centre, retail and workspace in a building that will reach a maximum height of six storeys.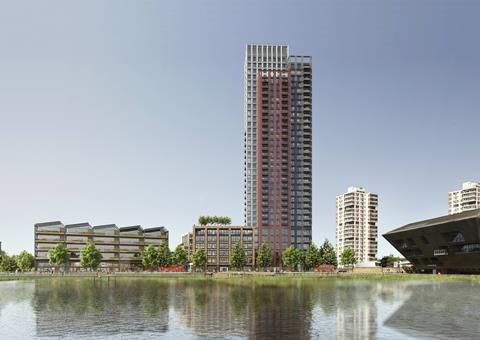 And Northern Irish firm McAleer & Rushe will build K1 – a six-storey residential block designed by Morris + Company which has a £29m price tag. This will be the first of the three to complete, in the third quarter of 2023, with the other two due to wrap up a year later.
The firm said the 186 homes in A1 will be sold on the market close to completion, while the 79 homes in K1 have already been bought by Southwark council, which is also part funding the leisure centre in A2.
The 53 acre Canada Water redevelopment scheme has room for up to 4,000 new homes alongside a mix of commercial, retail and community space.
British Land said that Skanska will finish work on the AHMM-designed mixed-use Norton Folgate scheme in the third quarter of 2023 while 1 Broadgate, also designed by AHMM and currently being demolished, is due to finish by the middle of 2025 and will be built by Sir Robert McAlpine.
McAlpine is also expected to build the 2-3 Finsbury Avenue tower designed by Danish firm 3XN although no start date has been given on this job.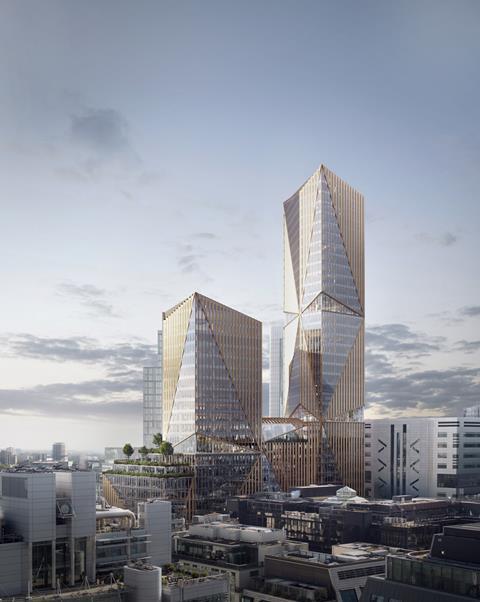 British Land is also looking at refurbishing the 1960s Euston Tower and targeting tenants from the life sciences sector given its proximity to the Knowledge Quarter – the area around King's Cross, the Euston Road and Bloomsbury and which is home to the Wellcome Trust and the Francis Crick Institute.
British Land has already said it is branching out into logistics, having bought its first logistics warehouse, a 216,000 sq ft building in Enfield, north London, earlier this year while the firm splashed out £20m in August on a former NCP car park at Finsbury Square which it wants to turn into a logistics hub for the City of London.
It added that it has identified a 299,000 sq ft plot outside a retail park on Teesside which it also plans to turn into a logistics hub.
In interim results announced this morning for the six months to September, British Land said it had returned to the black with a post-tax profit of £370m from a £730m loss last time.