Essex scheme canned becauase of 'adverse impact' on character of local conservation areas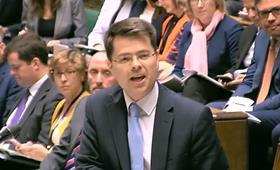 Communities secretary James Brokenshire has refused permission for 1,500 homes to be built near Braintree in Essex, saying the downsides of the scheme outweighed any benefits it might bring.
The proposed 56ha Brook Green development, masterplanned by consultants Turley for developer Acorn Braintree, would have seen the homes built by Kier Living, the contractor's up-for-sale housebuilding arm.
An outline planning application was refused by Braintree council, a decision which Turley then appealed.
But in a letter refusing it permission, Brokenshire said he had paid special regard to the desirability of preserving listed buildings potentially affected by the proposals and the "desirability of preserving or enhancing the character or appearance of conservation areas".
Brokenshire, the letter added, "concludes that the adverse impacts of granting permission would significantly and demonstrably outweigh the benefits, when assessed against the [National Planning Policy] framework taken as a whole".
Earlier this month, plans by Sainsbury's to build 471 homes on a former supermarket site in Whitechapel, east London, were also rejected by Brokenshire because he said they would have had an unacceptable impact on light to existing homes and on neighbouring heritage buildings.