Initiative applies to all government projects over £50m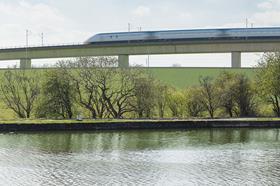 Bidders for major infrastructure projects such as HS2 will have to provide evidence of their commitment to developing skills, the government has announced.
The change will come into force from 1 April 2015 and will apply to all government projects with a capital value over £50m, said the Department for Business, Innovation and Skills (BIS).
The requirements, which will be determined by the Construction Leadership Council, will be placed in contracts, monitored, and may be used to inform future procurement decisions.
Procurers will also be encouraged to introduce similar obligations on lower value projects.
BIS added that the skills requirements may be used for procurement decisions in the regulated sector.
HS2 Ltd said it welcomed the initiative and has agreed to incorporate the principles into its next bidding process.
Skills minister Nick Boles said: "As economic growth continues it is vitally important that there is significant and meaningful investment in skills. Under these new plans, bidders for all major government projects will have to demonstrate a clear commitment to developing the skills of the current and future workforce.
"We are giving industry a role in defining what good company skills practice looks like and I have asked the Construction Leadership Council to help determine the types of behaviors government procurers should look for."
"Through apprenticeships and high quality training, this initiative will help make sure industry invests in the skills the country needs."