Research finds 'build to rent' model is viable across more than 50% of English local authorities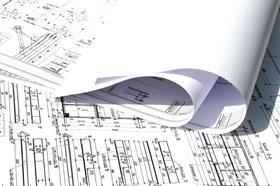 The 'build to rent' housing model is commercially viable across more than 50% of English local authorities, according to a report published today by EC Harris.
According to EC Harris' research, conducted with research firm Hometrack, build to rent developments can work in up to 53% of local authorities without any form of public financial support or land subsidy.
The research follows concerns that rising land prices have rendered private rental schemes unviable in much of the country. But EC Harris said the research showed that while build to rent was commonly associated with the buoyant London and South East markets, build to rent schemes are actually commercially viable over a much broader area.
More than four out of five of those local authorities where schemes are viable are outside of London, including Brighton, Bath, Warwick and York.
EC Harris added that by considering design and delivery improvement measures such as adopting a different space standard for purpose built rental units or reducing delivery costs through scale, the number of local authorities goes up to 74% across England and overall viability across the board improves.
Mark Farmer, head of residential, EC Harris says: "With a seemingly recovering UK housing market, we hope that this research will encourage developers and investors to not just focus on Help to Buy fuelled home ownership demand but also to embrace the nationwide opportunities that are presented by a Build to Rent model, without either party having to compromise on expected returns."