Consultant to deliver cost management for utility over part of its five-year investment programme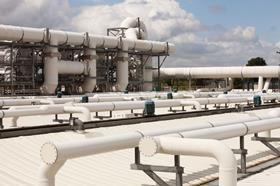 Consultant EC Harris has been appointed by Welsh Water to provide cost management on its £500m capital investment plan over the next five years.
The firm has already been providing cost management services to the water utility for the last three years of its current five-year spending plan, which runs until 2015.
EC Harris has now been re-appointed to deliver cost consultancy through to July 2016. Welsh Water has plans to invest £500m over the AMP period, which runs from 2015 to 2020.
Terry Povall, UK Head of Water at EC Harris, said the firm was "well placed to help the organisation sustain both quality and efficiency".
"We'll be looking to achieve this by ensuring the efficiency of staff within areas of commercial and project management enabling more focus on supporting Welsh Water to deliver regulatory outcomes."
Meanwhile, EC Harris has appointed former Mivan operations director Kenny Andrew as its head of construction project management.
Andrew has previously worked on the One Hyde Park development, Euro-Disney and the Scottish Parliament building.
Andrew said: "As a business EC Harris has recognised the need for specialist construction experience in the delivery of major projects with world class quality expectations and I look forward to being part of one of the most respected firms in the market."
Mark Farmer, head of residential at EC Harris, said Andrew's appointment had "significantly enhanced" the firm's ability to deliver "project management of complex projects".
He added: "With the combination of his deep understanding of supply chain , logistics, quality control and handover regimes alongside EC Harris' strong project planning and controls led approach, he will help give our clients a unique competitive advantage."