Paul Cossell replaces ex-Osborne boss who spent just six weeks in the role
ISG vice chair Paul Cossell has been elected as the new chair of Build UK, the industry group has announced.
Cossell took up the role following a general meeting with Build UK members yesterday, having served as a director on the board since September 2020.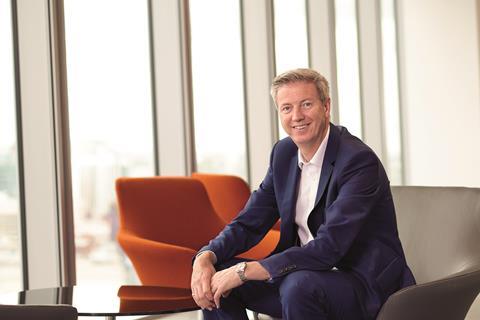 He replaces former Osborne chief executive Andy Steele, who stepped down last November after just six weeks in the job following his shock departure from Osborne the month before. He has since been replaced by former Wates and Balfour Beatty boss Dave Smith.
> Also read: Interview with new ISG boss
Cossell said: "It is a privilege to be the new chair of Build UK. I believe passionately in the value of a powerful voice representing our industry at the highest levels.
"Throughout the pandemic, as we tackle the multi-generational challenge of building greener, better and faster and the associated need to attract the brightest and best talent into our industry, Build UK has proved to be a dynamic force for transformational change."
Cossell, who has spent nearly 25 years at ISG and was chief executive from 2016 until the end of last year, was appointed vice chair at the start of this month.
Build UK chief executive Suzannah Nichol said: "We're absolutely delighted to welcome Paul as our next chair."
She added the group, which worked with groups such as the Construction Leadership Council to keep sites open during covid lockdowns, had "ambitious plans" for this year.
She said these included working with the public sector to implement the Construction Playbook, addressing skills gaps in the industry and continuing the rollout of the Common Assessment Standard, an initiative to standardise and simplify health and safety assessment for contractors.
Build UK's top team also includes vice chair Julie White, managing director of D-Drill, along with Tilbury Douglas board managing director Paul Gandy and Bouygues UK charity Fabienne Viala as contractor directors.