New awards recognise positive contributions in areas of diversity & inclusion, social value and vital work during the pandemic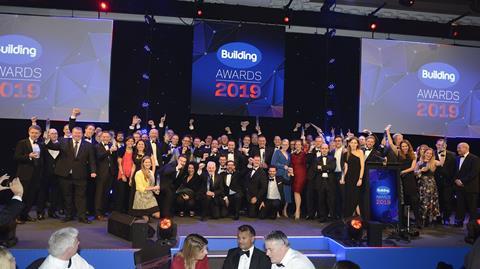 The Building Awards have announced three new categories to recognise the positive impact companies and individuals working in the built environment have made to society.
As part of the exciting Building Awards 2020 programme entries are now open for the Diversity Award – Making a Difference, which is for companies and organisations in construction that can demonstrate they are taking positive action to accelerate diversity in the workforce.
There is also the new Delivering Social Value Award to highlight UK projects that have had a social, economic and environmental impact.
Meanwhile our Proud to Help Award builds on our campaign to shine a spotlight on all the work organisations and individuals have been doing through the covid-19 crisis to support the country's public services, critical works and supply chains, as well as setting it back on the road to recovery.
The deadline for all 22 categories is 17th July, and the full list is:
**New Category** Diversity Award – Making A Difference
**New Category** Proud to Help Award
**New Category** Delivering Social Value Award
Architectural Practice of the Year
Building Magazine Project of the Year, sponsored by Aluprof
Construction Consultant/Surveyor of the Year (100 staff or over)
Construction Consultant/Surveyor of the Year (fewer than 100 staff)
Contractor of the Year (up to £300m), sponsored by HRS
Major Contractor of the Year (over £300m), sponsored by Fenwick Elliott
Specialist Contractor
Digital Construction Award
Engineering Consultant of the Year
Housebuilder of the Year
Housing Project of the Year
International Project of the Year
Offsite Project of the Year
Refurbishment Project of the Year
Small Project of the Year (up to £5m), sponsored by Clement
Building Performance Award, sponsored by Kingspan
Construction Client of the Year
Building Magazine Personality of the Year
CEO of the Year, sponsored by DGP