London First calls for greater clarity on off-site housing provision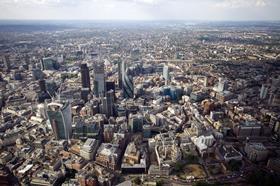 Business group London First has defended the right of developers to build affordable homes 'off-site' rather than incorporating them within a scheme, arguing it can boost delivery of affordable homes.
In a report published today, called The Off-Site Rule, London First calls for a clearer pan-London system for the off-site delivery of affordable homes, as well as for payments to local authorities in lieu of building affordable housing.
Both practices have attracted criticism in recent years, with opponents claiming they result in social segregation by pushing poorer Londoners out of parts of the capital.
But London First argues that with greater clarity from local authorities and City Hall, both approaches could help the city deliver more affordable housing.
The report, published with planning consultancy Turley, argues there is a "lack of consistency and transparency" in the circumstances in which either off-site construction or a payment in lieu is allowed.
It adds: "A similar scheme with similar circumstances incorporating either off-site provision or a payment in lieu may be accepted in one borough, but not in a neighbouring borough, which makes the system unpredictable and difficult to navigate."
The report says the Greater London Authority should play a greater role in the provision of affordable homes, particularly as affrodable housing may be better suited to different parts of London "where there is more space to accommodate housing growth and lower land values mean increased output".
The report adds the presumption in favour of affordable homes being delivered on-site should remain, but argues there should be greater clarity about the acceptability of other methods of delivering affordable housing "where it can be clearly demonstrated that this would result in better outcomes".