Housebuilder increases profitability, average selling price and completions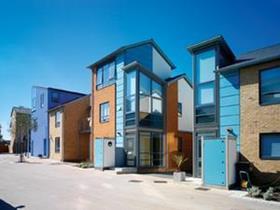 Housebuilder CALA has increased its profitability, average selling price and number of private completions for the year ended 30 June 2012.
CALA pushed its gross margin to 16%, up from 14.8% the previous year.
The average private CALA home sold for £339,000 during the period, compared to £328,000 the previous year.
Private completions also rose 24% to 875 (2011: 649), while the number of private reservations also jumped 23% to 0.51 sales per site a week (2011: 0.43).
Alan Brown, chief executive of CALA, said: "Despite what continue to be very challenging market conditions, the high quality of our homes, selection of prime locations and focus on being the industry leader in customer service have again assisted us in exceeding our sales and profits targets for the year.
"We currently have the highest average selling price of any housebuilder in the top 20 by volume, making us the most upmarket in the sector, yet we still achieved a 23 per cent increase in our sales rate over the period reflecting our premium product offering and the quality of our locations."