Arcadis proposes new independent delivery agency to boost both public and private housing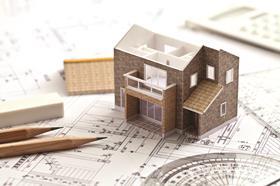 Arcadis has called on the government to set up a 'National Housing Service' to boost delivery of both public and private housing to combat the UK's housing crisis.
In a report entitled 'Solving the housing crisis: The big idea', Arcadis proposes a new National Housing Service delivery agency that would be given control of UK housing strategy and would be independent of government - similar to the recently-launched National Infrastructure Commission.
The agency would be provided with a mandate for direct public delivery of housing as either a developer or contractor - targeting 65,000 units per annum - and given first call on public land sold that is suitable for residential development, which would be acquired through a delayed payment mechanism.
Arcadis estimates the body could deliver 1.5 million additional new homes over the next 30 years, with an emphasis on delivering a mix of tenures.
Arcadis said the National Housing Service would not require government funding and instead would be "self-sustaining" by sourcing private finance. Over time the body would recycle recipts from housing for private sale and through selling rented accomodation portfolios to institutional investors, under condition of maintaining tenure type.
Under the plan proceeds from the Right to Buy policy would be invested into the National Housing Service.
The National Housing Service would also be responsible for increasing supply in the private sector to 175,000 homes a year, taking the overall number of homes built per year to the government's target of 240,000.
Simon Light, UK client development director at Arcadis, said: "We have seen the focus currently being given to the country's infrastructure, but now is the time to apply an even bigger ambition to address the housing crisis.
"A more cohesive, national, apolitical impetus needs to be given to solving the housing crisis in a way that will fulfil social need and boost economic growth beyond a single parliamentary lifecycle."
Arcadis proposes setting up the service from 2016, with the first homes to be delivered within five years.
It calls on the Homes and Communities Agency to give the service a 5,000-hectare supply of public land within three years, with work starting on site a year later.
Housing output from the National Housing Service would incrementally rise from 15,000 homes a year after five years, to 65,000 a year from the 13th year onwards.
The body would start making repayments to the Treasury for public land acquired from 2029.
The report also proposes using the National Housing Service to help bridge the industry's skills gap, by setting up a virtual National Housing Service Academy training school, linked to existing national skills agencies and rolling out apprenticeship and training programmes.
To stimulate private housebuilding, the report also proposes standardising S106 planning agreements for affordable housing provision - setting it at 35% within London and 25% for the rest of England - as well as creating new tax incentives to reward greater supply, diversity of tenure types and timeliness of bringing sites forward.
Arcadis claims its proposals would generate 97,500 new jobs and 80,000 trainee placements over 30 years, as well as £1.3tn in GDP growth and investment returns to the taxpayer of £38bn.