Housebuilder's chairman tells Building that firm would be interested in developing 'well-located' London sites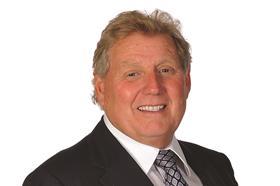 Berkeley is sizing up potential bids for inner-city Victorian prison sites after the government announced plans to sell off dilapidated old prisons for housing developments, in order to fund construction of nine new prisons.
Tony Pidgley, chairman of Berkeley, told Building the housebuilder is interested in bidding for the prison sites due to their inner-city locations. He said: "All these sites are all well-located in London boroughs, so of course for the right price we'd be interested.
"They're lovely sites from our point of view, they've got great residential values and fit our mixed-use model and regeneration model right. We look forward to them coming onto the market."
Berkeley's managing director, Rob Perrins, also told Building: "Yes we're interested. By their nature these are large sites where you can make a place.
"We're already converting Latchmere prison so we're used to working with former prison sites."
High-value potential prison sites include Holloway prison in north London and Brixton prison in south London. Mark Farmer, head of residential at Arcadis, said he estimates housing developments on former prison sites could have a gross development value in excess of £1.2bn.
Chancellor George Osborne announced the policy on Monday and indicated that Reading prison would be the first to be sold for housing. Osborne said nine new prisons will be built - including five by 2020 - that will allow the government to relocate 10,000 prisoners. Old jails will be sold to make way for 3,000 new homes.
Farmer said the £1.2bn housing development valuation was based on a 50:50 split in the number of homes between London and other towns and cities including Reading, Leeds, Liverpool and Manchester
He said: "The cost per unit in London will be around £600,000 and £250,000 in the regions, which leaves with you with a gross development value in excess of £1.2bn."
Farmer added that roughly 40% of the GDV will be in construction, which equates to a construction value of around £500m.
Prisons in London that could be closed include Brixton, Pentonville and Wormwood Scrubs.