Councils want powers to charge council tax for sites with planning permission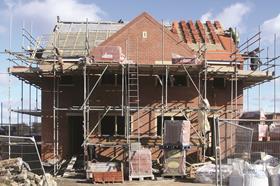 Council leaders are calling for powers to charge developers full council tax for every unbuilt development from the point that the planning permission expires.
The call from the Local Government Association (LGA) came as it said there were plots for 475,647 homes in England with planning permission but which have yet to be built - a record figure.
The LGA study says this backlog has grown at a rapid pace over the past few years, with the figure at 381,390 in 2012/13, and 443,265 in 2013/14.
The LGA, which represents over 370 councils in England and Wales, said developers are taking longer to complete work on site.
It now takes 32 months, on average, from sites receiving planning permission to building work being completed – 12 months longer than in 2007/8, the LGA reported.
The LGA said the figures demonstrated why council leaders want the power to charge full council tax on sites where homes are not built by the time the planning permission runs out. The body added that the figures underlined the need for councils to be able to invest in building more homes and for the skills shortage affecting the construction industry to be addressed as there were 58% fewer completed construction apprenticeships last year than in 2009.
Cllr Peter Box, LGA housing spokesman, said the figures proved conclusively that the planning system was not a barrier to house building, and called for councils to be given the resources and power to invest in new homes. "While private developers have a key role in solving our chronic housing shortage, they cannot build the 230,000 needed each year on their own. To tackle the new homes backlog and to get Britain building again, councils must have the power to invest in building new homes and to force developers to build homes more quickly.
"Skills is the greatest barrier to building, not planning. If we are to see the homes desperately needed across the country built and jobs and apprenticeships created, councils must be given a leading role to tackle our growing construction skills shortage, which the industry says is one of the greatest barriers to building."