Songbird Estates management advises shareholders to reject £1.6bn takeover bid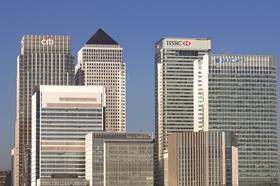 The management of Songbird Estates, the owner of Canary Wharf, have advised shareholders to reject a £2.6bn takeover bid tabled by Qatar Investment Authority and Brookfield Property Partners.
The firm's board had been considering the details of the takeover offer since it was formally tabled on 30 December 2014.
It had previously advised shareholders to "take no action" until it put out its formal response.
Today, it released a formal response which repeated its criticism that the offer, which values Songbird at £2.6bn, "did not reflect the value of the company, its unique operating platform and its prospects".
It said the £3.50 per share offered by the bidders was a "significant discount" of 8.1% on Songbird's own valuation of £3.81 per share, which it generated on 27 November last year.
It also said it "gave no value" to the potential of Canary Wharf Group.
David Pritchard, the independent chair of Songbird said: "Canary Wharf Group and its world class management team under Sir George Iacobescu CBE have a long track record of planning, designing, financing and constructing world class buildings.
"With the commencement of four separate development projects delivering 22 buildings over the next 5 years and an overall development pipeline of 11.5m sq ft, the Board is confident that Songbird will continue to deliver value to its shareholders."
The firm added that its largest three shareholders - excluding Qatar Investment Authority which already owns shares - which control over 50% of the company between them had informed the board that they were "continuing to evaluate the Offer and have not reached a decision on whether or not to accept it".
The firm said: "In the absence of any of the major shareholders accepting the offer, the offer cannot achieve over 50.0% acceptances and therefore cannot become or be declared unconditional.
"However, if one or more of the major shareholders were to accept the offer, the offer could become or be declared unconditional, leaving any remaining minority shareholders with a high degree of uncertainty as to how and at what value they would be able to realise their investment and with a risk that Songbird ceases to be listed on the Alternative Investment Market."