Decision would give Brookfield and Qatar Investment Authority 85% of shares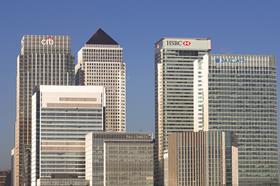 The major shareholders of Songbird Estates - the owner of Canary Wharf - are set to accept a £2.6bn takeover bid tabled by Qatar Investment Authority and Brookfield Property Partners.
The Songbird board announced today that the company's three major shareholders intended to accept the £3.50 per share offer tabled by QIA and Brookfield on 30 December 2014. The decision would mean QIA and Brookfield will hold at least 633,769,575 Songbird shares, representing about 85.6% of the company's ordinary share capital.
Earlier this month, Songbird's management advised shareholders to take no action on the offer, saying it "did not reflect the value of the company, its unique operating platform and its prospects".
In the announcement, the board reiterated that it believed the offer did not reflect the value of the company, but that discussions with other potential buyers had failed to yield a higher bid.
Shareholders have until Thursday to accept the offer.