Songbird Estates board acknowledges that 93% of shareholders now want takeover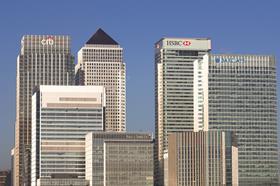 A Qatari-led bid to takeover Canary Wharf has won out, after the board of the organisation that owns the London business district, Songbird Estates, finally relented and approved the takeover.
In a statement on Friday the Songbird Estates board acknowledged that joint bidders the Qatar Investment Authority (QIA) and Brookfield Property Partners had succeeded in securing support from 65% of shareholders.
Combined with QIA and Brookfield's existing shareholdings in Songbird, this took support for the offer to 93.4%.
The bidders had said the bid was likely to be declared "wholly unconditional" by the regulatory deadline of 12 February and so on Friday afternoon Songbird's board said it "now recommends that shareholders accept the offer".
The offer of 350p-per-share values Songbird Estates at £2.6bn.
Songbird's board initially rejected the bidders' approach in November and, when a formal offer was tabled the following month, advised shareholders to "take no action", saying the offer "significantly" undervalued the company.
But the bidders continued to amass shareholder support, including from the company's three major shareholders - Glick, China Investment Corporation and a fund managed by Morgan Sindall - earlier last week, prompting Songbird's board to relent and accept.