The government has ended hopes of a reprieve this year for schools projects cancelled when the £55bn Building Schools for Future programme was scrapped, by refusing to retain a cash reserve for exceptional funding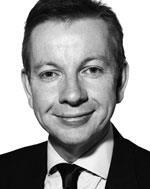 The Department for Education confirmed this week that it would not allocate any resource for capital funding for 2011-12 beyond £2.1bn that it divided up between local authorities in December. The sum includes £800m for new school places, particularly in primary schools, and £1.3bn for maintenance.
This leaves £2.8bn capital spend allocated in the Comprehensive Spending Review for this year, but it will be used to fund BSF projects and academies that have already been told they can proceed, together with sixth forms and new free schools.
The move is a final blow to the 735 projects that were stopped by education secretary Michael Gove (pictured) in July. Several of these, including the £350m Liverpool scheme, had been lobbying in the hope of securing at least part of their funding, on the basis that the projects were being used to drive wider regeneration in the area.
Funding allocations from 2012 onwards depend on the outcome of the Sebastian James review into schools procurement, but Gove has said that, although the money may be divided differently, he expects the annual levels to remain broadly flat.
However, the government is close to approving the costs of 600 schemes given the go-ahead in July. They were asked to make savings of up to 40% across the group, but government accepts it may not reach this target. Many of the most advanced schemes have already been given the green light, some with marginal savings of up to 3%.