Outsourcing giant targets 40% revenue hike for industry database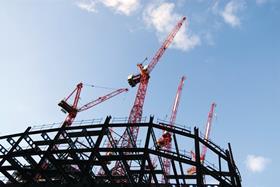 Capita is the successful bidder in the sale of state-owned construction-industry database Constructionline, the government has announced.

Business minister Matthew Hancock said the firm – which has run Constructionline under a concession since the service was created in 1998 – will pay £35m to take over the 23,000-firm database.

The service was originally set up to reduce the administrative burden of finding quality suppliers for public and private sector clients.

It provides a single point for collection of all standard pre-qualification data on construction suppliers, such as health and safety, technical ability and financial information, which can then be used by a range of clients.

Last year the Department for Business, Innovation and Skills (BIS) said it wanted to sell the operation to allow it to grow and "achieve its full potential, including offering new additional services" with the aid of private capital.
Announcing Capita's successful bid, Hancock said Constructionline now had an "exciting opportunity" to expand its services to meet the needs of the construction industry, and especially small and medium-sized businesses.

"Construction benefits from the quality-assured, time-saving service of Constructionline and this sale aims to cut red tape further by freeing it of government ownership," he said.

Capita said it would extend the range of value-added procurement services it offerd contractors and suppliers, and would also look to develop similar services for other industries.

Chief executive Andy Parker said that despite Constructionline's successes to date, its services currently reached fewer than 15% of potential suppliers in the construction industry.
"We believe that we can accelerate our penetration of both this and new market sectors and with a broader and more value-added service we will be able to grow Constructionline rapidly," he said.
"We therefore expect to increase revenues by 40 per cent over the next two years and achieve the company's acquisitions target return on invested capital."
Capita said Constructionline's revenue for the year to December 2014 was £9.3m, which generated operating profit of £4.1m before BIS' royalty fees and profit gain-share.