Alan Lovell has 'experience of challenges we face', says contractor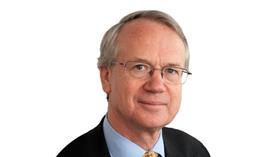 Carillion will look to use Alan Lovell's experience of working at former crisis-hit firms Costain and Jarvis after drafting in the industry veteran to its non-exec board.
Lovell (pictured) spent 10 months at Jarvis, the former PFI and rail maintenance specialist which ran into trouble following the Potters Bar train crash back in 2002 and bidding for too many PFI schemes, before stepping down in March 2006.
Before his stint at Jarvis, which eventually went into administration seven years ago, Lovell spent five years at the then stricken Costain, first as chief financial officer and then chief executive in 1995.
The 64-year-old's decision to restructure the business and focus on construction and engineering – pulling the plug on its US mining and property investments – as well as bring in new overseas investors is widely considered to have helped save the firm from going under before he handed over the reins to future Olympic Delivery Authority chairman John Armitt in 1997.
Carillion, which last week said Wates boss Andrew Davies will take up the chief executive's post next April, said Lovell will serve on a number of the firm's internal management committees – including audit, remuneration and business integrity.
Carillion chairman Philip Green added: "Alan has very relevant experience of the challenges currently faced@ by Carillion and I look forward to his contribution as we move forward with our disposal and cost saving programmes while continuing our discussions with our lenders and other stakeholders to explore further ways of strengthening Carillion's balance sheet."
Earlier this week, the firm sold off its stake in a commercial and property development business for £14m as part of a strategy to rake in £300m in disposals by the year end.
Lovell currently has a number of directorships including posts at the Mary Rose Trust, the charity that looks after the eponymous Tudor warship berthed in Portsmouth, as well as the Hampshire Cultural Trust and the University of Winchester. He was also a director of the Tennis and Rackets Association as well as recycling specialist Tamar Energy.