Probe will look at lack of competition for big four accoutants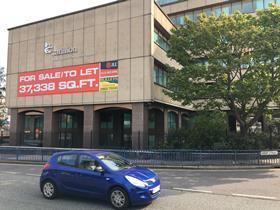 Regulators have launched a detailed study of the audit sector following the collapse of Carillion.
The Competition and Markets Authority (CMA) said the move follows growing concerns about statutory audits, in particular those caused by the collapse of Carillion and the criticism of those charged with reviewing the organisation's books, as well as recent poor results from reviews of audit quality.
As part of its review, the CMA will investigate whether the sector is competitive and resilient enough to maintain high quality standards.
CMA chairman Andrew Tyrie said: "If the many critics of the audit process are right, it is not just the companies which buy audits that lose out; it is the millions of people dependent on savings, pension funds and other investments in those companies whose audits may be defective."
The CMA's market study will examine three main areas, and focus largely on the big four firms – Carillion's auditor Deloitte, KPMG, EY and PwC.
The probe will look into why changes put in place by the Competition Commission appear to have strengthened competition between the big four firms but that the largest UK companies still turn almost exclusively to one of them when selecting an auditor to review their books.
It will also explore what the role of the big four firms means for resilience – the risk being that each of the big four auditors is "too big to fail", potentially threatening long-term competition.
The CMA will also investigate whether the fact companies, rather than their investors, pick their own auditor led to a lack of incentive to produce challenging performance reviews.
The CMA said if it found evidence the market was not working well after examining these areas, it will scrutinise all proposals for tackling them.