UK's banks also pledge additional support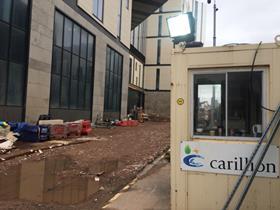 The government has announced a £100m support fund to assist businesses and workers affected by Carillion's liquidation.
The fund, being handed out by the state-owned British Business Bank, is expected to help those not able to provide the normal security for a loan. It will be accessible through high street bank branches.
Banking and financial trade association UK Finance has also confirmed additional support from the UK's leading banks for those concerned about overdraft, mortgage or credit card repayments, as well as further short-term financial support for small businesses to provide relief to help keep them afloat.
This is in addition to the £200m-plus support funds already announced by Lloyds Banking Group, HSBC and RBS.
Business secretary Greg Clark said: "We want to signal very clearly to small and medium sized businesses who were owed money by Carillion that they will be supported to continue trading.
"The banks have responded to my request by agreeing to support businesses and individuals affected. This further guarantee will help those businesses who may not be able to provide the usual security for a loan."