Acquisition will save the jobs of more than 4,500 employees in the country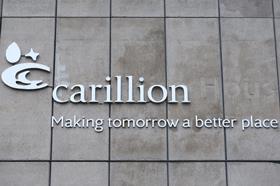 Carillion has agreed a deal to sell its Canadian facilities management business to insurance giant Fairfax Financial Holdings.
More than 4,500 of Carillion's 7,000 employees will transfer to Toronto-headquartered Fairfax, which specialises in property and casualty insurance, as well as reinsurance and investment management.
The firm will acquire parts of the business relating to facilities management of airports, commercial and retail properties, defense facilities, select healthcare facilities and on behalf of oil, gas and mining contracts.
But it excludes road maintenance services such as snow removal for around 40km of highways across Ontario and Alberta.
The acquisition is still subject to customary closing conditions, including approval by the Ontario Superior Court of Justice, applicable regulatory approvals and the satisfactory due diligence by Fairfax, but is expected to close before the end of next month.
Simon Buttery, president and chief executive of Carillion Canada, said: "This transaction will provide certainty and stability for the clients we work for and the customers we serve, and a strong platform for the continued growth of the business."
Carillion Canada, which accounted for around 11% of the firm's total global revenues, had initially said that operations would continue as normal but filed for bankruptcy protection on 25 January.
In October, Carillion announced the sale of a "large part" of its UK healthcare facilities management business to support services specialist Serco for £50m as part of a disposals programme it hoped would bring in £300m by the time it wrapped up a firesale by the end of this year.
At the time, it said its Canadian business, which carried out a number of PPP hospital schemes in the country, was still on the block but admitted it was wondering whether to keep certain parts of it.