Last year's deal to buy South Yorkshire firm 'strengthens group' says chairman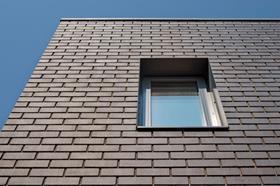 Michelmersh, the Sussex-based brickmaker, saw turnover rise by more than a fifth last year, buoyed by the acquisition of Barnsley-headquartered Carlton.
Top line revenue for the year to 31 December 2017 of £37.9m, up 21%, was helped by last June's £31.2m deal to buy the South Yorkshire brick manufacturer, while underlying operating profit rose 42% to £6.5m.
But the cost of the deal helped send pre-tax profit at the Aim-listed firm down 27% to £3.3m.
Michelmersh's chairman Martin Warner said the Carlton deal had "significantly strengthened" the firm's position.
He added: "Our geography, product range, scale and market presence have all been enhanced as a result and there is further scope to benefit from this acquisition as the management teams work together to maximise the performance of the group."
But he said the most recent economic recession had hit margins and led to a lack of investment in the UK brick manufacturing sector.
"During the cycle we have seen ageing plant along with the exhaustion of local mineral result in the closure of some of the historic industry capacity. Medium to long term margin improvement is therefore a necessity.
"This will in turn ensure realistic investment to secure a positive well balanced brick output that is sufficient to support any future housing growth in the UK."