Offer goes unconditional as US investor seeks to take UK contractor private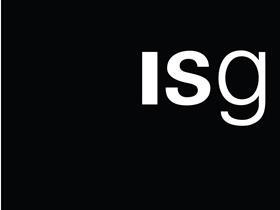 US investor Cathexis has triumphed in its ten-week battle to buy UK contractor ISG, after snapping up 58% of the builder's shares, taking it over the 50% threshold required.
The £85m offer is now unconditional, and Cathexis will take ISG private and delist it from the London stock exchange providing it receives further acceptances taking it over 75% support.
This morning ISG's board reluctantly u-turned and backed the bid after it learned ISG had amassed a 48% stake in the business and was closing in on the 50% mark.
The ISG board, led by chief executive David Lawther, advised investors to accept the bid but said it still believed the offer "undervalues" the company.
But it argued it was now in the best interests of shareholders to accept the deal given Cathexis' significant and growing stake in the business.
In an update this afternoon, ISG's board said: "The board of ISG repeats its statement that it believes accepting the offer to be in the best interests of the Shareholders as a whole and unanimously recommends that Shareholders who have not already done so accept the offer."
ISG's board initially rejected both offers by Cathexis for the company, including the latest offer of £1.71 a share, or £85m.
Cathexis' original offer, made in December, was for £1.43 a share, or £71m in cash.
Tony Williams, analyst at Building Value, said: "The Americans have played a blinder and have pretty much herded ISG to the exit for a knock down price."