Lobby group calls for measures in industrial strategy, including global growth targets and increased R&D spend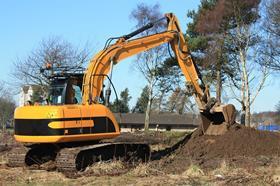 Business lobby group the CBI has called for a tripling of the annual £1.7bn in overseas trade generated by the UK construction industry by 2025.
In its submission to aid the production of the government's forthcoming industrial strategy for construction, it said the government should set a series of stretching targets for the sector around global growth, research and development, and waste reduction.
The CBI said targets should include the tripling of construction services exports, the increasing of R&D spend by 20% over current levels, and a commitment to sourcing 85% of building products in the UK, by 2025.
The government is expected to launch the strategy, worked up by chief construction advisor Peter Hansford, in July, although no firm date has been set.