Business leaders say it could help combat rising welfare costs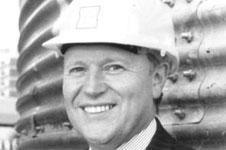 The Confederation of British Industry has urged the government to bring forward repair, maintenance and improvement programmes to boost the UK economy.
The CBI Construction Council also said that firms were keen to accept contracts which would mandate that they create local jobs as part of repair work schemes.
Steve Hindley, chair of contractor Midas and the CBI Construction Council, said such action would allow the sector to help the government bring down its welfare spending from its current level of £155m a week.
"You could reinvest that money to do something good," he said.
The report also said greater clarity was needed on PFI and how the government planned to use money from pension funds and its own balance sheet to bring forward major infrastructure projects.
Speaking at the CBI's Action for Jobs conference this morning, where the report was launched, deputy prime minister Nick Clegg promised to bring forward details of how the government would use its own balance sheet to boost infrastructure construction "within weeks".