US firm takes 60% stake in 75-year-old consultant
CBRE has completed its 60% purchase of Turner & Townsend for £960m, the US firm announced yesterday.
The company, which is listed on the New York stock exchange, said the deal values T&T at £1.6bn.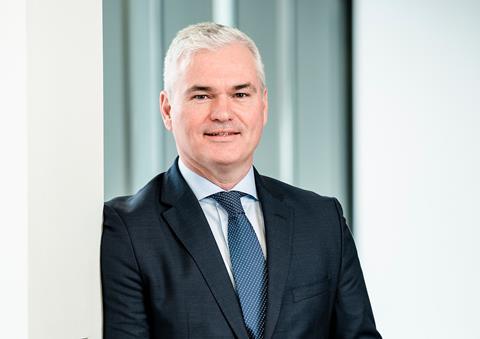 In its statement, CBRE added: "The transaction preserves Turner & Townsend's existing leadership team, heritage, operational independence and partnership structure, which will hold the remaining 40% ownership interest."
Speaking about the move, T&T chairman and chief executive Vince Clancy said: "As asset classes evolve and the world transitions to net zero, clients require even greater sector specialization and industry insight to drive value and unlock opportunities. CBRE and Turner & Townsend will meet this need by aligning our skillsets, providing access to a global talent pool of more than 16,000 program, project and cost managers as well as the industry's largest repository of project performance data."
See also>>The deal with CBRE has been lauded as a triumph but the difficult questions now start for T&T
The deal was first announced at the end of July with the firm's 106 partners due to be handed life-changing sums of money as a result.
It is understood partners have been given some cash upfront but the bulk of the payouts will only be made after three years in 2024 in order to head off an exodus of key staff.
CBRE's deal for the 75-year-old consultant, which picked up two prizes at last night's Building Awards, means that on paper each partner stands to pick up an average of £9m.
Some will be paid substantially more than others with several sources previously telling Building that Clancy (pictured), who has been with the business since 1989 and is understood to have the biggest stake, could be in line for as much as £40m.
Here you'll find all the news, views and analysis of the biggest merger to hit the QS sector in years
More on CBRE's acquisition of T&T