Online portal was first introduced in the US and Mexico last year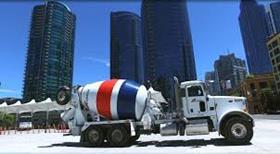 Cement manufacturer Cemex is rolling out an online ordering service for its customers, claiming the move is an industry first.
The firm said its Cemex Go ordering system uses digital technology to allow clients to place orders, track shipments, manage invoices and make payments for its building products including bagged and bulk cement, readymixed concrete and aggregates.
The online portal was first introduced in the US and Mexico, where Cemex is headquartered, last year.
Cemex said initially 12 customers in the UK would be using the new facility.
Michel André, Cemex's UK president, said Cemex Go "is the only platform of its kind currently offered in our industry and creates an experience for our customers that is superior to anything that has been provided in the past".
Cemex employs 3,000 people at 450 sites in the UK, with annual turnover of around £1bn.