South Ferriby complex has been making cement since 1938
Materials giant Cemex has confirmed that it is mothballing its cement plant at South Ferriby in Lincolnshire.
The firm announced in May it was carrying out a review of its European cement supply chain and has now said the plant, which has been producing cement since 1938, is being mothballed with the loss of 110 jobs. These are expected to be made later this month.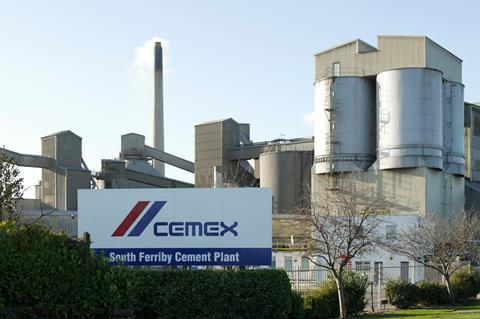 A Cemex spokesperson said the decision had not been taken because of the economic slowdown caused by the covid-19 pandemic.
The firm, which employs around 3,000 people in the UK, has its main cement plant at Rugby as well as other cement facilities at Tilbury, Essex, Newport in south Wales and Leith in Scotland.