Project will complete buildings after 100 years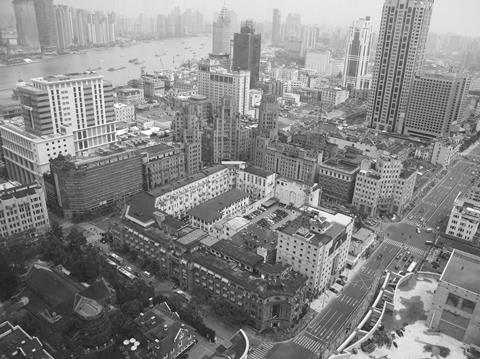 David Chipperfield has won an international competition to redevelop Shanghai's old city hall.
The project will involve the completion of the final wing almost 100 years after work ground to a halt because of material shortages caused by the First World War. This will frame a large central public courtyard.
Only two-thirds of the Shanghai Municipal Council Building (SMCB) was finished when work stopped in 1922.
Chipperfield's Shanghai office won the job this month after a multi-stage international contest. It will also involve refurbishment and opening up the existing buildings for public use.
The SMCB takes up an entire urban block in the old city centre and is listed as a cultural heritage building.
It was formerly the site of the British Municipal Council and later the Shanghai Municipal Government.