Chief executive says he'll stay for medium to long term after Genivar acquisition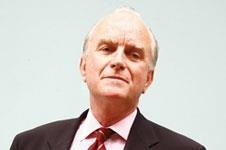 WSP Group chief executive Chris Cole has said he will stay at the engineer for the medium to long term after its buy-out by Canadian consultant Genivar.
Cole, who will become executive chairman of the combined firm, said of Genivar: "They want me to stay and so do I."
Cole was one of the founding partners of the firm in 1969 and became managing director of WSP in 1987 when it floated on the London Stock Exchange.
He said he will continue to be based in London "but will be visiting Canada a lot more".
If the merger is approved the combined firm intends to retain all of Genivar and WSP's directors, including Genivar chief executive Pierre Shoiry.