Institute plans further expansion into Americas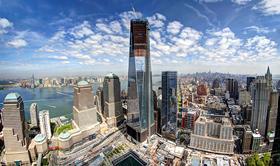 The Chartered Institute of Building has opened an office in New York.
The office, which will work in tandem with the New York Building Congress, aims to provide a professional establishment for construction managers in the region and will offer training courses.
Chris Blythe, chief executive of the CIOB, said: "By opening a New York office, in a city with some of the most iconic buildings and infrastructure in the world, and staffing it with local specialists we will be coupling regional expertise and know-how alongside the values associated with a chartered professional body."
The CIOB is planning on using the New York office to raise its profile in the Americas as it plans further expansion in Canada and Latin America.